Books > Blue Ribbon Dad
Blue Ribbon Dad
illustrated by Margie Moore margiemooreillustration.blogspot.com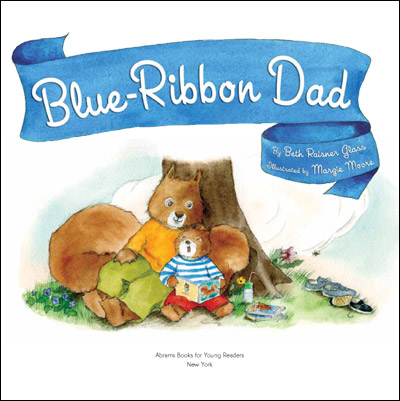 Released May 1, 2011 by Abrams Publishing.
What can a little boy do all day while he waits for his father to come home? He can make a special gift for his dad as he remembers all of the wonderful and fun times they share together! This rhyming picture book for ages 2-8 is suitable for every day of the year not just Father's Day and will come with a special art kit for a child to make a Blue Ribbon for their own Dad or special person in their life!

View the Abrams Publishing
Blue Ribbon Dad catalogue page
and press release.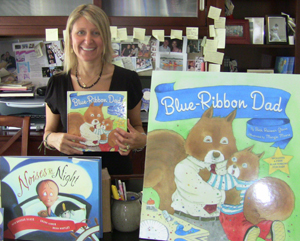 Author visits to bookstores and copies of Blue Ribbon Dad for school visits can be ordered through publicist Charlotte Dutton at c.dutton@abramsbooks.com or 212-519-1303.
Order Blue Ribbon Dad on Amazon.com.
Read the reviews in Publishers Weekly, School Library Journal, Readeo's Book Chatter, and BookPage.
Acton Discover Museum, November 2012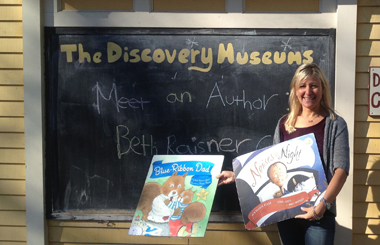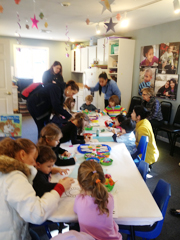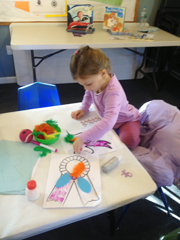 Boston Children's Museum, June 2012